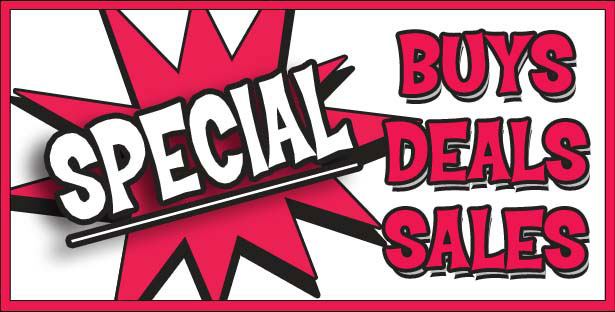 Special Buys, Special Deals, Special SalesSeasonal Items, Closeouts, LiquidationsCheck this page often for GREAT DEALS!
This website is designed to give customers a general idea of the type of products we sell. Products, Styles, Colors, and Prices may vary by store.
If you are looking for something specific, please confirm availability and price with the store.