How To Make Your Home Warm & Welcoming for Guests
Little tips and tricks that will have your home looking great in no time
---
It's finally November. The chill in the air brings back memories of family, friends, and past years' festive gatherings. While most of us look forward to the upcoming holidays, the rest of us are scrambling to get our dining tables de-cluttered and our guest rooms ready. If you shake in your boots at the thought of house guests darkening your door, you're in luck! We've put together a short list of ways to get your home ready for company, inside and out.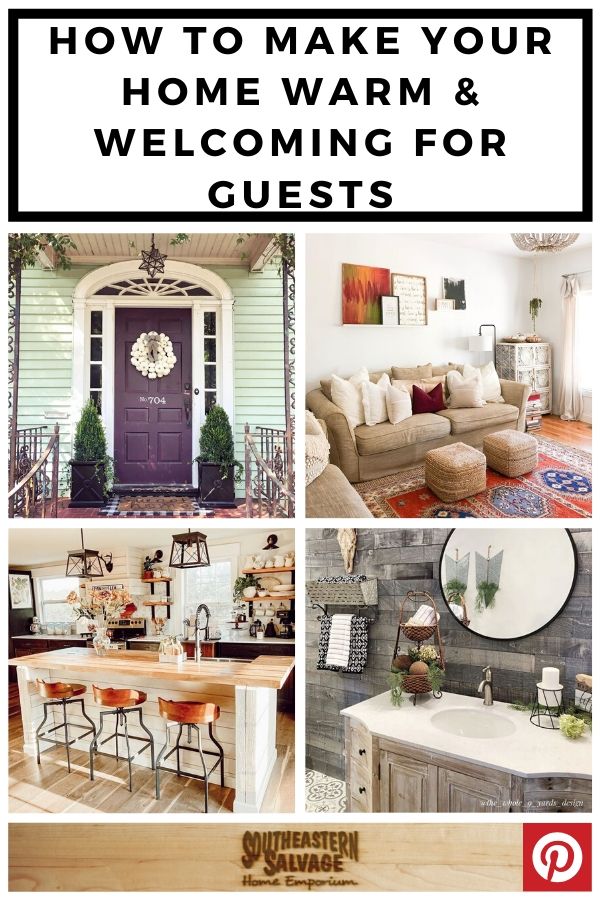 We'll work our way through the house from the outside.
Most of us don't consider curb appeal when we think about sprucing, but putting a little thought into your porch (or front door if you're an apartment dweller) makes a great first impression for guests.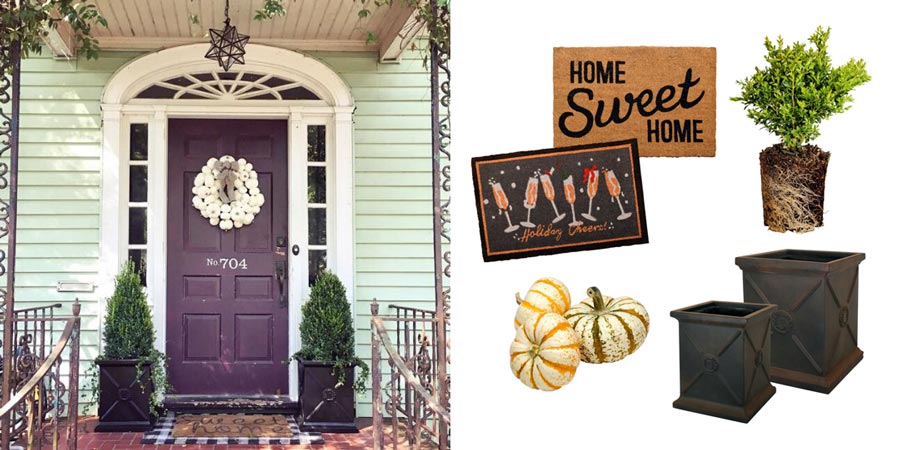 Claire Caballero made her front porch more inviting by framing her door with two boxwoods in Southeastern Salvage planters and adding a welcome mat and a seasonal wreath.
Next up, we'll hit the common areas of the home, focusing on the living room, bathroom, and kitchen. Don't forget the guest room! Along with your usual cleaning routine, don't forget to dust the spots that are above eye level – curtain rods, ceiling fans, and high shelves are often forgotten, but collect a lot of dust. Wipe down your doorknobs. Sticky hands create smudges over time. If you have carpet or rugs, here's a little recipe for carpet deodorizer using baking soda and the essential oil of your choice. If you have pets, make sure that the oil is pet-safe!
2 cups of baking soda
20 drops of essential oil
Jar with lid or a rinsed-out spice container
(Optional) dried citrus peels
Whisk together the ingredients in a large mixing bowl. Sprinkle this mixture on your carpet and let it sit for a few hours, and then vacuum it up!
Most of our living rooms don't look nearly as good as Heather's. Don't you just want to sink into that sofa? Throw pillows tie colors together and create instant comfort. Also, notice how everything in the room has a place and there's no unnecessary clutter. You can see more pictures of this room over at Interior Swag on Instagram.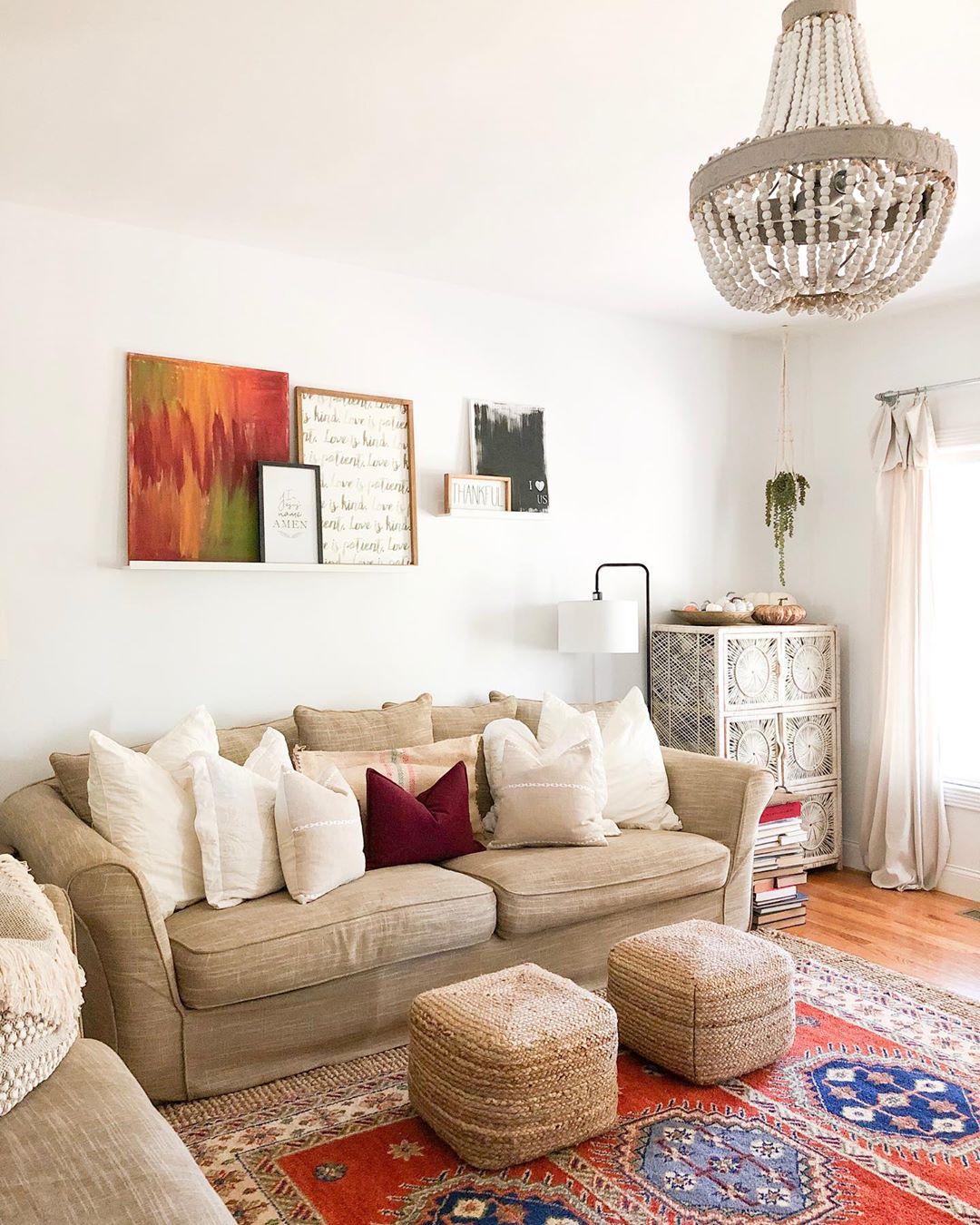 If clutter is your problem, baskets are a quick and easy storage solution. If you're getting ready for company, you'll want to hide your clutter – so hide it stylishly!

The bathroom is the one room in the house that MUST, above all others, be deep cleaned. One of the easiest DIY cleaners to break down grime is a 50/50 mixture of water and white vinegar. When the mixture evaporates, no vinegar smell is leftover. Don't forget to scrub the tub! Baking soda works wonders on tough stains and soap scum.
Add a little luxury to the bathroom by providing your guest with toiletries in case they forget their own. Along with extra towels, include lotion, soap, shampoo, conditioner, and some bath fizz if you're feeling fancy. Grumpy Ole Goat has an entire line of nourishing goat milk soaps and lotions that are perfect for this.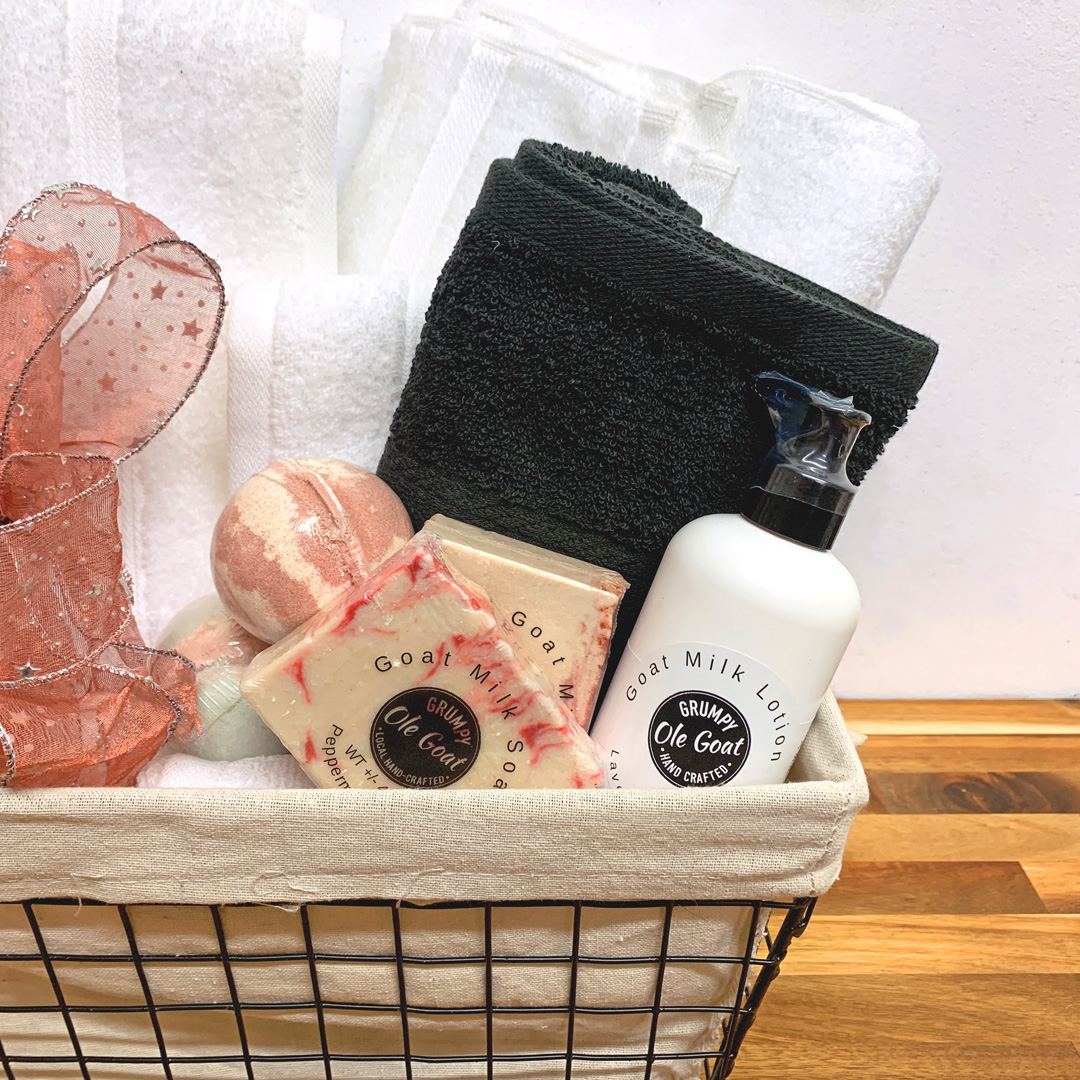 This bathroom by Leanna Patton over at The Whole 9 Yards Design is so inviting! Notice the extra towels and wash cloths by the sink. It's a good idea to leave a candle here, too.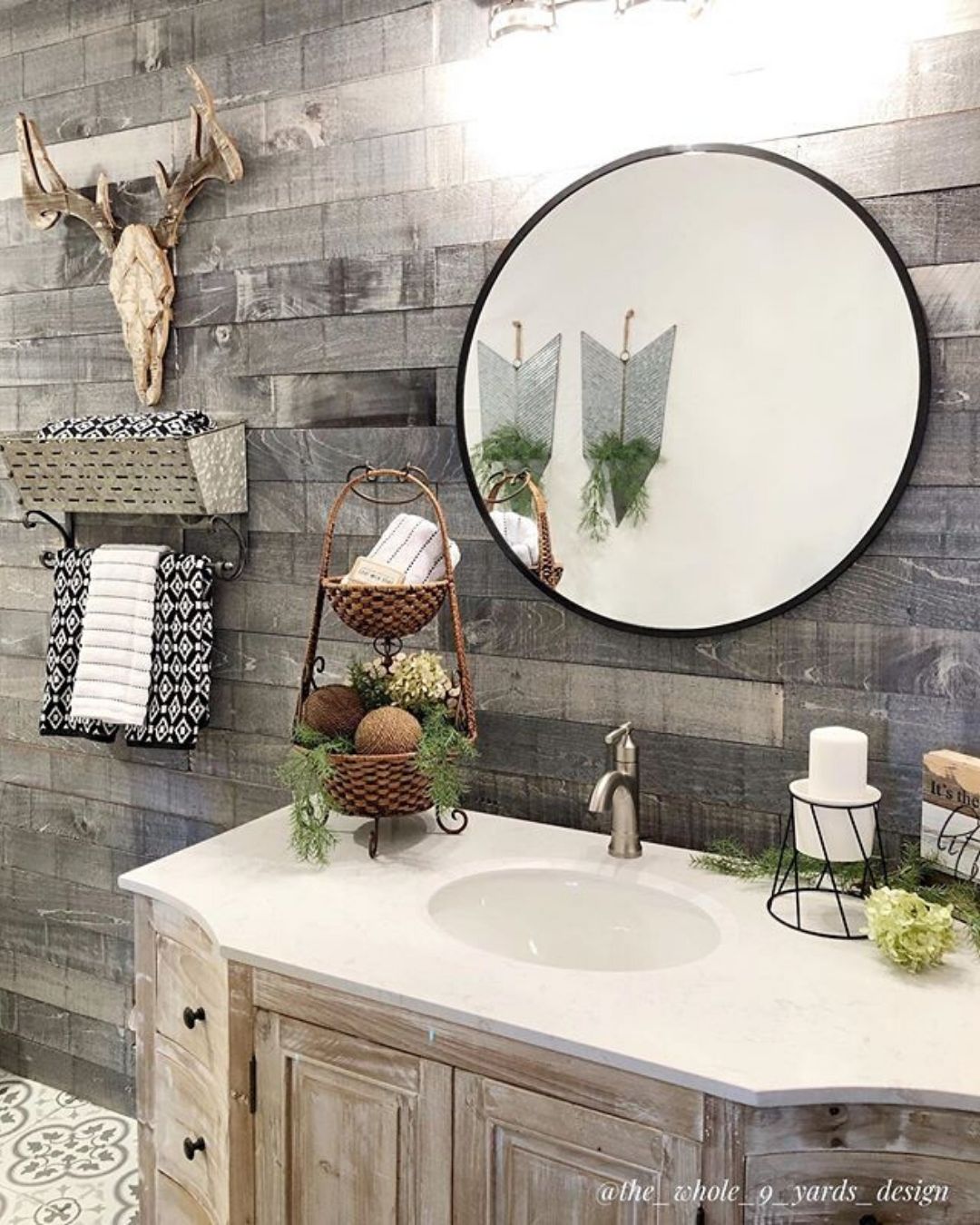 The kitchen is the heart of the home and people tend to congregate there. You should make an effort to keep this space tidy for company. Focus on cleaning the sink, the fridge, and the countertops. If you have butcher block, now is the time to properly oil it.
This isn't the time to deep clean the inside of your oven or other spaces that no one will see. Be sure to have clean dishes for your guests and some refreshments or water in the fridge. Cottage On Tupelo Ridge's kitchen is spectacularly put together. Add a floral arrangement or a touch of greenery for a fresh look.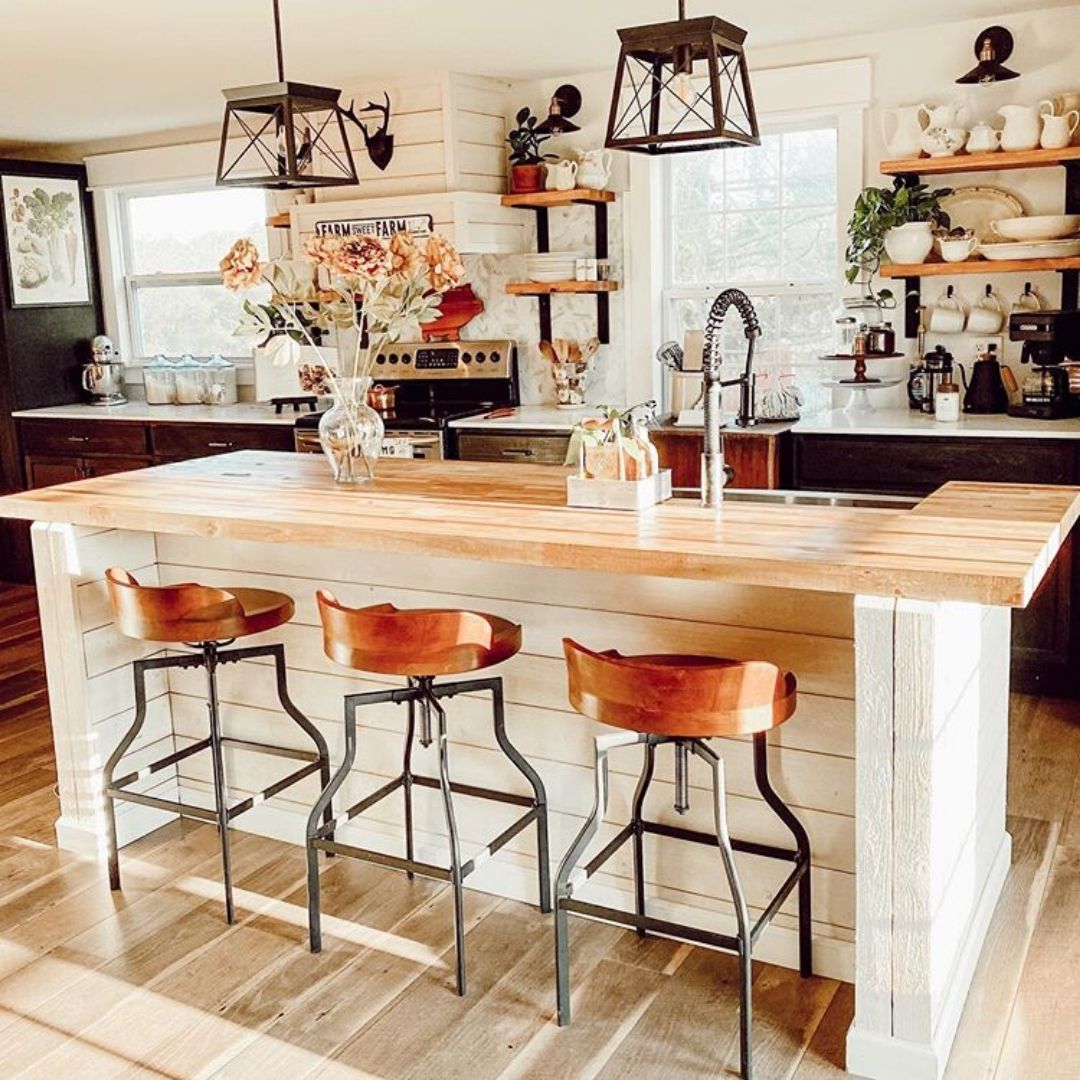 Scent can make or break an atmosphere. Conjure up nostalgic scents by simmering a small pot of cinnamon, star anise or cloves, oranges, and apples on the stovetop. For the perfect holiday scent, use oranges, cloves, cranberries, cinnamon, and fresh evergreen clippings. A scented candle will also do the trick.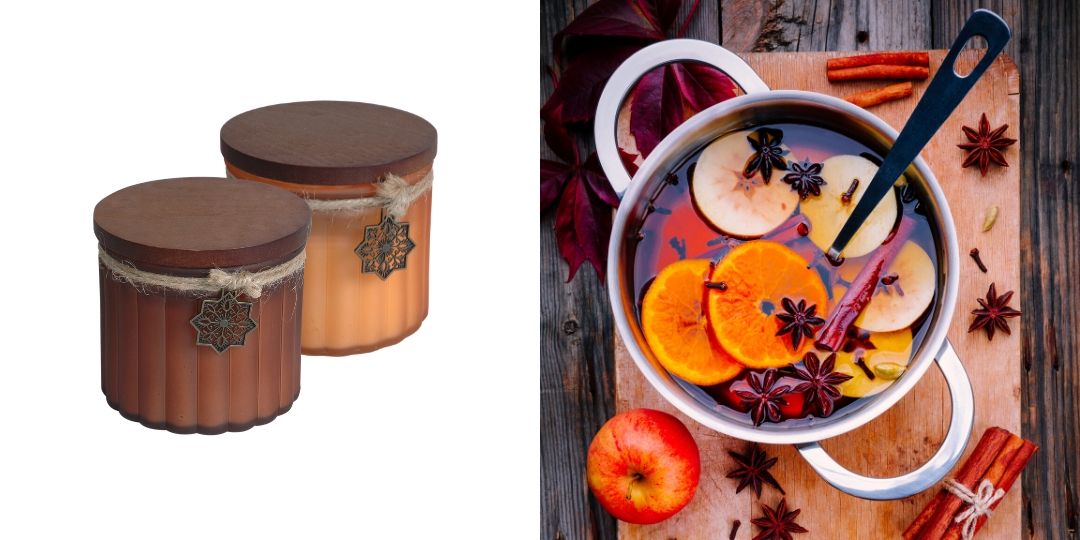 Whether it's a large holiday meal or a small dinner gathering, the dining room should be prepared. The simplest table setting can make this room look elegant and clean. Mary Kathryn McConaghy added a festive centerpiece to her dining room using one of our Temple Jars as a vase.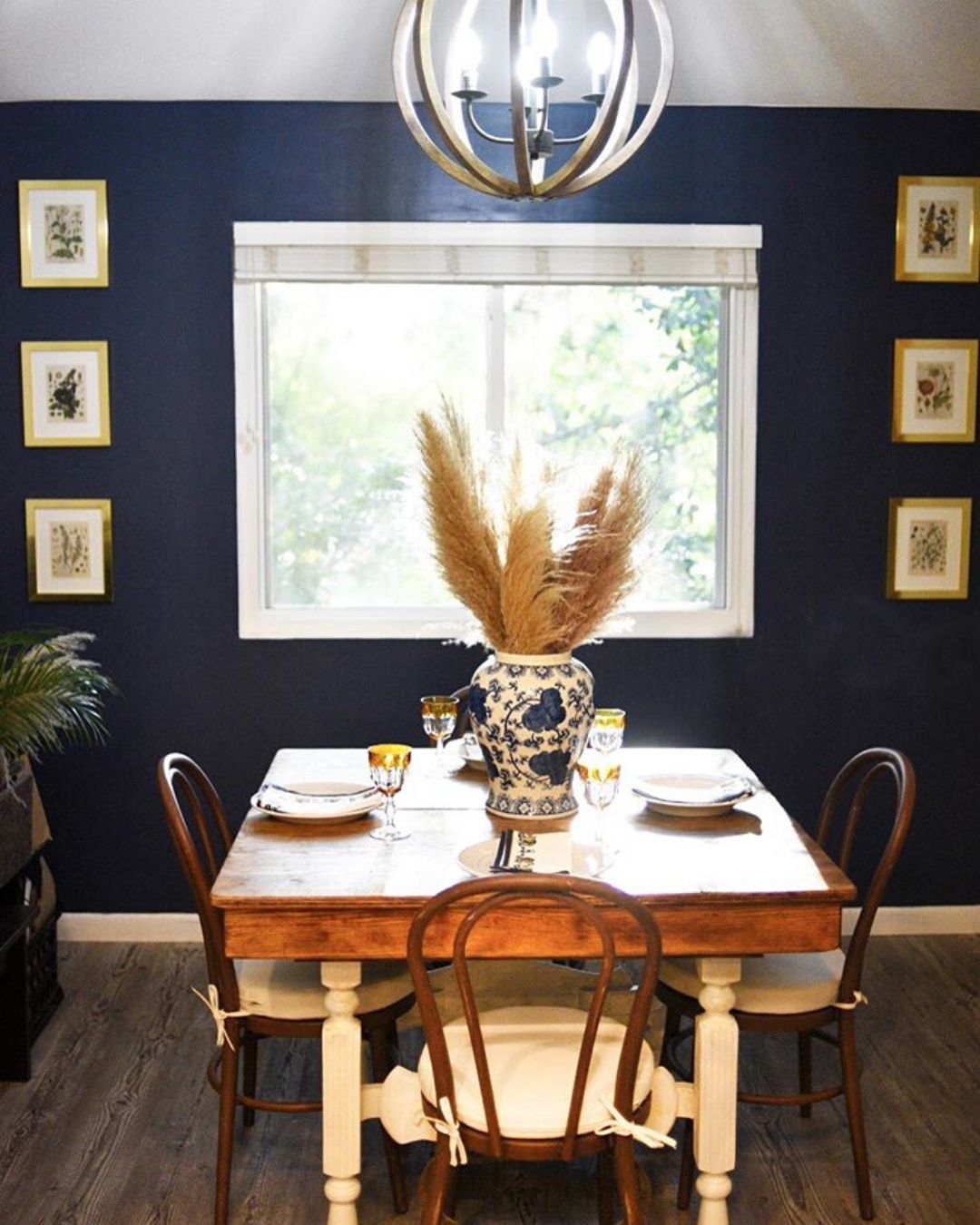 If you're entertaining a crowd that includes kids, you might fear for your nice dishes. If you still want to set your table but you dislike disposables, try melamine dinnerware. That way, you can still present a beautifully set table without breakage.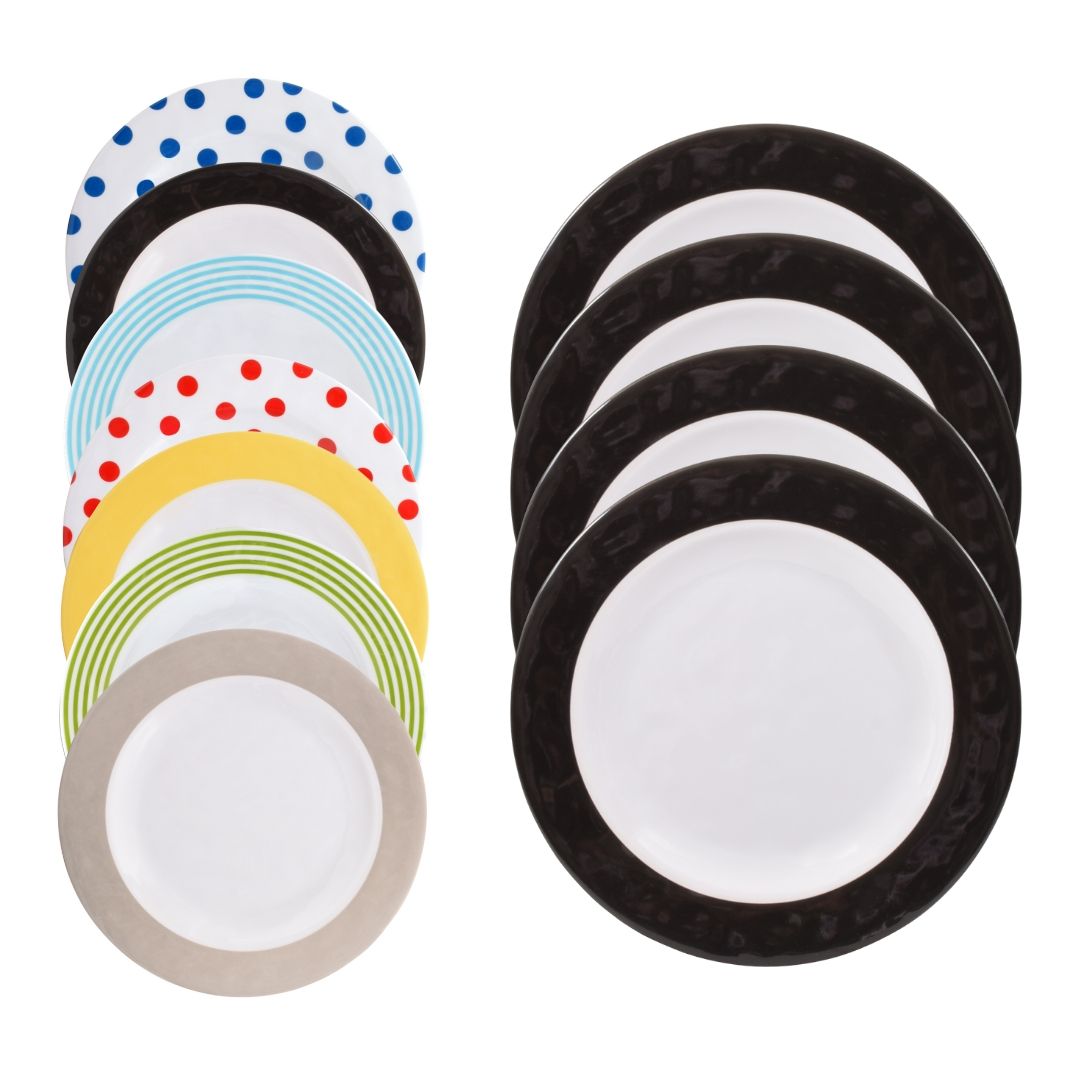 Lastly, let's spruce up the guest room. Make the beds with fresh, clean sheets. Add extra blankets and pillows for a restful sleep, because no one likes to wake up cold or with a stiff neck. Make sure to have space in the room for luggage and clothing, along with extra hangers in the closet. Leave your WiFi password on the nightstand beside a reading lamp, and you're good to go! Take a little inspiration from this room that Emily Garmany turned into a beautiful, boho retreat using several Southeastern Salvage items. If you've been in one of our stores, you might recognize the wall hangings, the bamboo ladder, and the throw.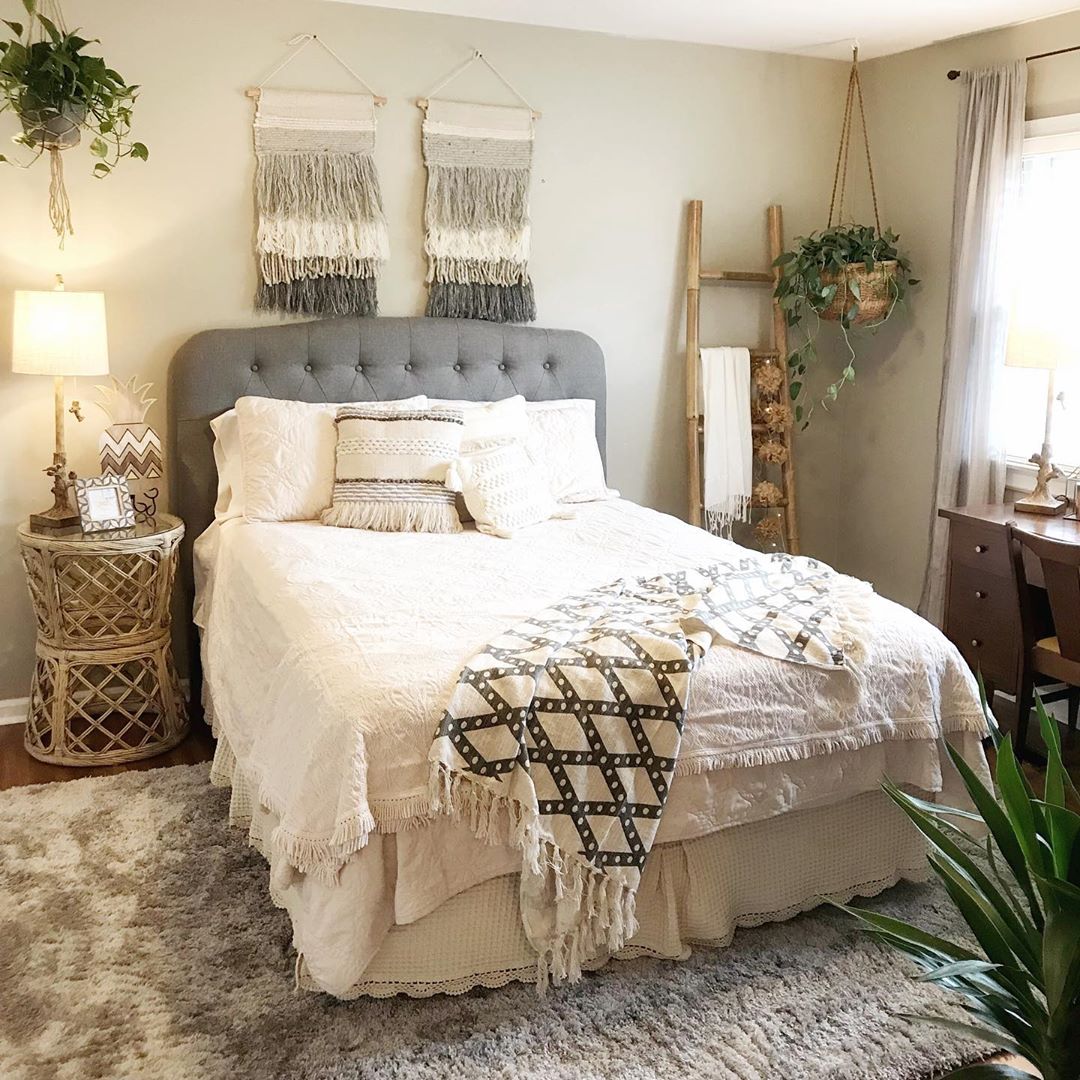 Once the preparation is over, take a few minutes to breathe and admire your work. What are your tips and tricks for hosting? Let us know on Instagram at @southeasternsalvage or on Twitter at @SESHomeEmporium
---