Decorating your home for Christmas
Decorating for the holidays doesn't have to be expensive!
---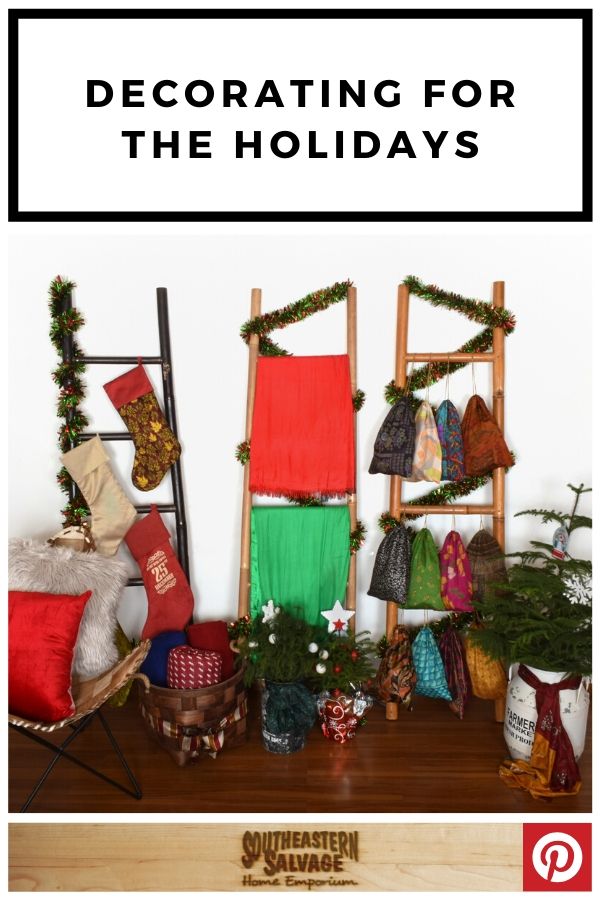 Now that we have some of the smaller decorations done, it is time to move onto something larger. Since the living room is the focus of the house, and it is typically the first thing that people see when they enter, I decided to start there. What helped me to decide on how to decorate, was to think of what I wanted people to feel when they first enter. Since they would be coming in from the cold winter weather, I wanted to make my living room feel extra cozy. When I think of being cozy, I imagine warm fuzzy blankets. But how could I display my christmas blankets without making the space feel cluttered? If I had something to drape it on that might work. I looked around at different options for a bit, but finally decided on using some bamboo ladders. It was a bit hard to choose the color, but I eventually decided on a soft pine color to brighten up the space. It looked nice as is, but just to make it even more special I draped some garland and christmas lights around it to really bring out the holiday spirit.
However, if I wanted, I could roll the blankets up and just display them in a decorative basket as well.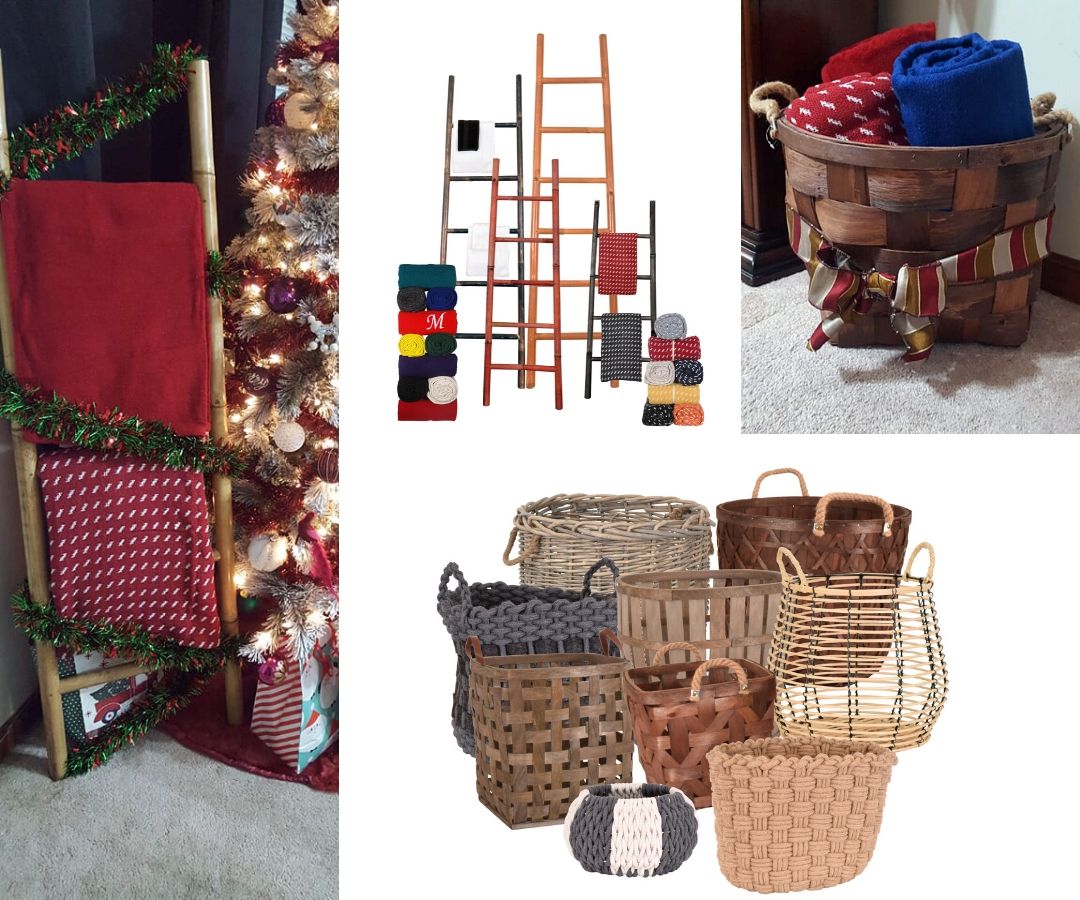 Southeastern Salvage, Bamboo Ladders $12-$19 / Blankets $5-$13 / Baskets $4-$49 / Ribbon $1 per roll
Seeing the ladders had me thinking of what else could be done with them. A great idea hit me when I saw a huge assortment of christmas stockings. Traditionally, stockings are hung above the fireplace but many people don't have a mantle to hang stockings from. I put together a cute display where someone could hang them on the ladder and decorate it to make a one of a kind piece!
Before we move on, I have one more holiday idea we could do with the ladders. As I was shopping, I came across an assortment of vintage sari bags. If I were to hang them on the ladder, it would make an adorable advent calendar! I wasn't quite sure if I would have enough room for all 25 days, so I just decided to do 12 for the 12 days of christmas. It was so much fun being able to personalize this and it added so much color and texture to the living room.
Southeastern Salvage, Bamboo Ladders $12-$19 / Stockings $5-$6 / Sari Drawstring Bags $3
Continuing on with the cozy vibe, I decided that I should do something to make my sofa look more festive. If I were to use different pillows or pillow covers, that would certainly give new life to the sofa. Thankfully, I found a huge variety of pillow colors. Of course, I chose the christmas themed ones. I picked some solid pillow covers as well as some fluffy white ones. This really gave the room that merry atmosphere I wanted.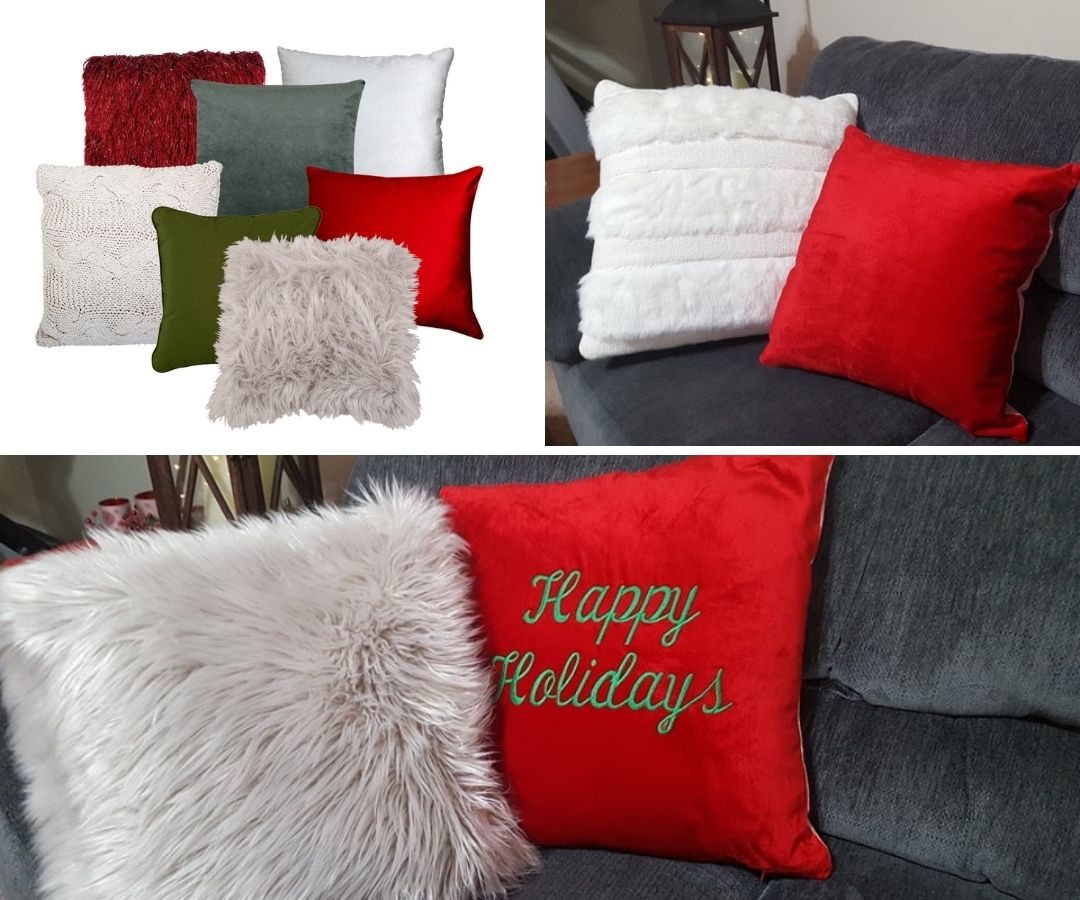 Southeastern Salvage, Pillow Covers $5-$19 / Pillow Inserts $3.88-$6
While the inside of the house is important, we shouldn't forget about the outside decor. For the outside, I wanted to keep it nice and simple. If I were to put some type of plant outside it would add some color to the space. Currently people are going for a rustic farmhouse look, so i decided to try and incorporate that into my decor somehow. While I was shopping, I found an antique white milk container. It looked very interesting but not necessarily festive. But that's easily fixed by tying a cute ribbon around it! Rather than making a traditional bow, I decided to tie it to resemble a scarf! Inside the milk container, I put a small decorative evergreen tree that will thrive in the brisk winter weather. This piece looked so nice in front of my door!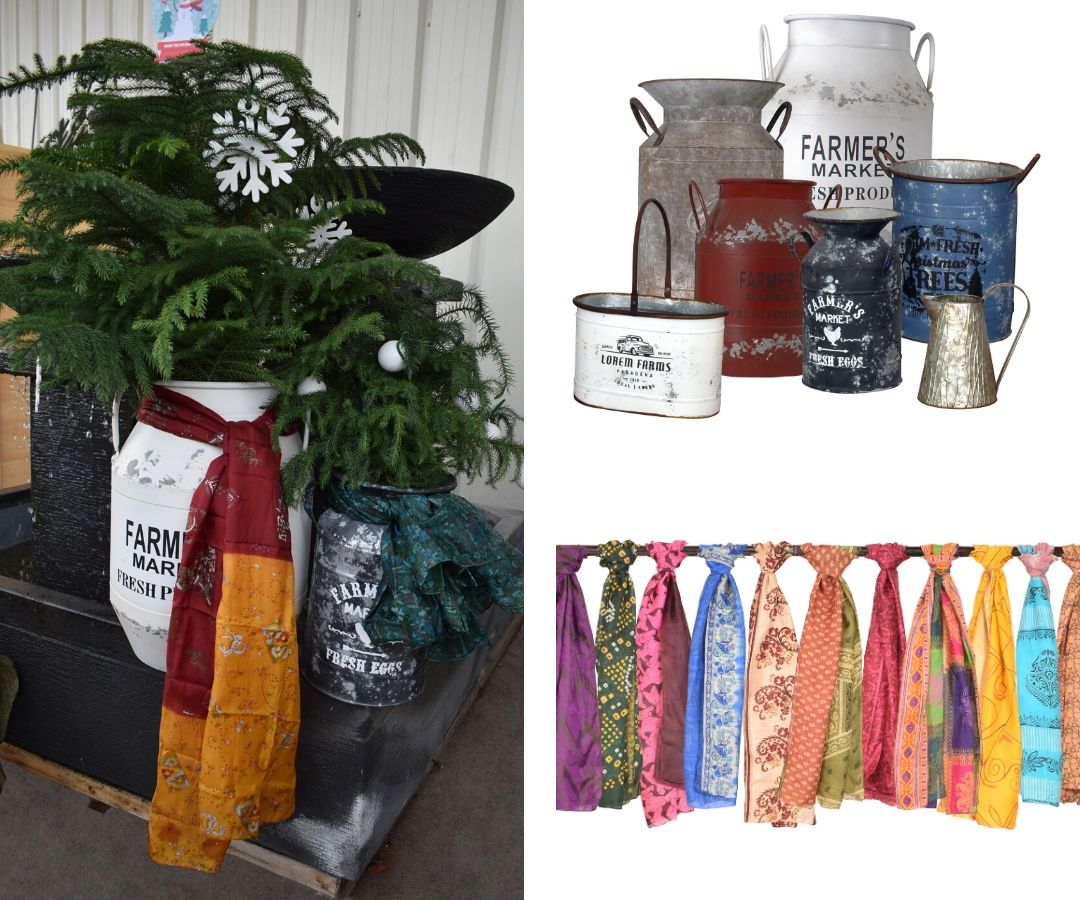 Southeastern Salvage, Sari Silk Scarves $8 / Metal Planters $7-$26 / Norfolk Pinetrees $15.99-$28.88
I had so much fun finding unique and interesting holiday pieces to decorate my home and make it more festive and enjoyable for my holiday. I truly hope that you, too, can use some of these tips and tricks to decorate your home and really let loose with the holiday spirit!
Happy Holidays to everyone!
---