Hammary Reclamation Place Shiplap Tables
from Viking Ships to Furniture
---
Shiplap has become a hot trend over the past several years. What started out as a way to make ships watertight is now everywhere, including interior and furniture design.

Vikings used overlapping wood planks called lapstrakes to create a watertight seal for their ships. This construction is also known as clinker built, a method of boat building where the edges of hull planks overlap each other.

Fast forward to the current century and you'll find what is now known as shiplap. It is commonly used as exterior siding for houses, barns, and sheds. Shiplap consists of boards that overlap at rabbeted edges to create a snug, watertight fit. A rabbet is a recess or groove cut into the edge of a piece of wood.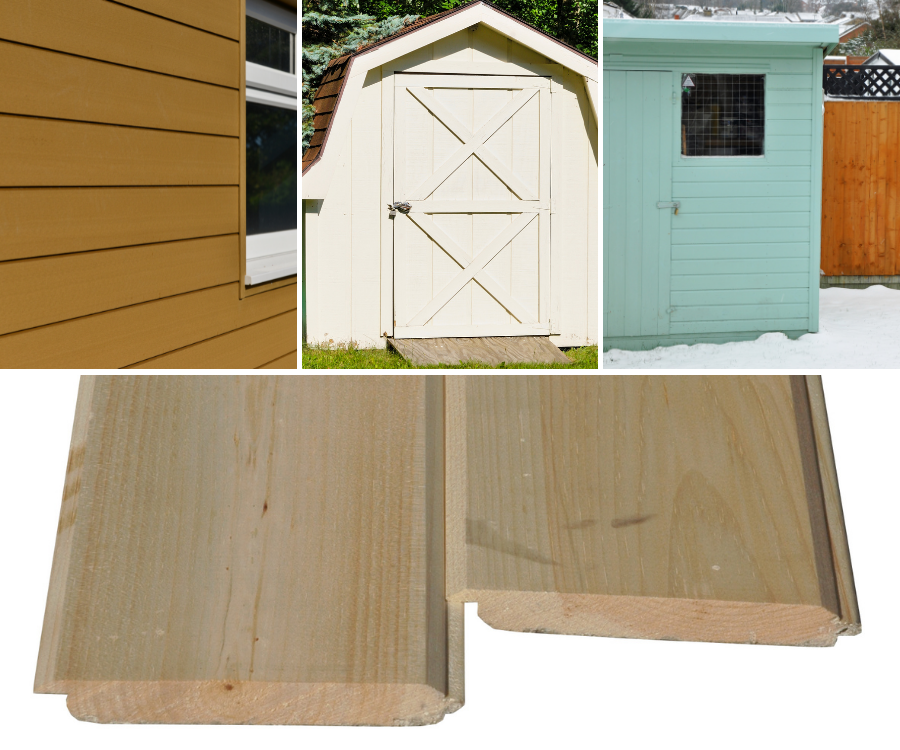 Soon house builders started using shiplap indoors, placing it over a house's framing walls to create a smooth backing for wallpaper and other interior wall coverings. In 2013, the TV show Fixer Upper hit the airwaves and Joanna Gaines showed the world how beautiful and decorative shiplap could be in its natural state. The rough, aged, and casual rustic design style continues to grow in popularity.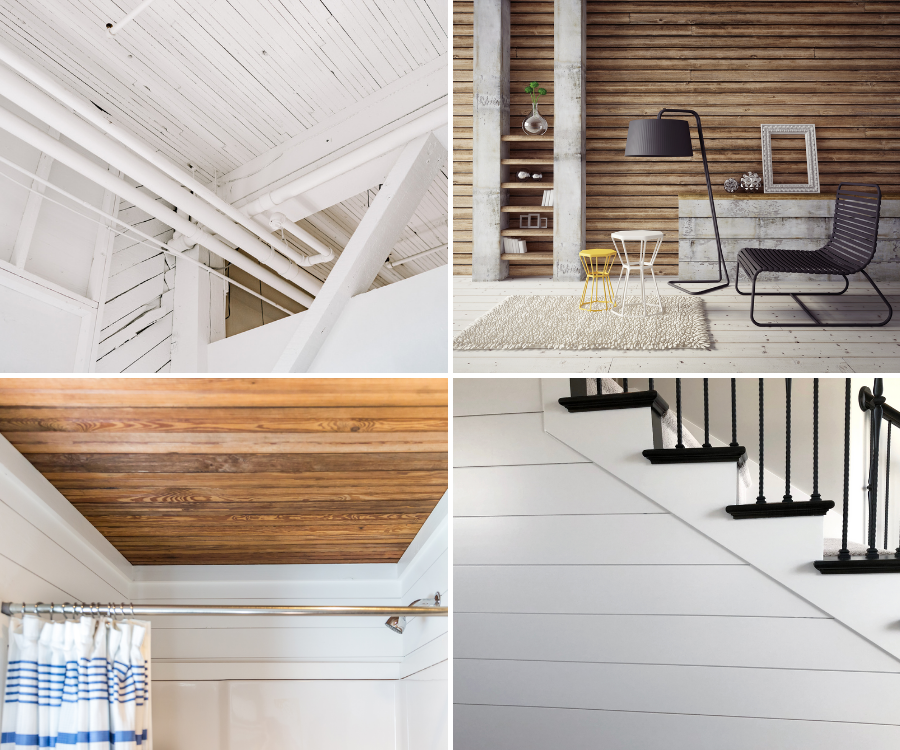 Recently we had the opportunity to buy some Reclamation Place Shiplap occasional tables by Hammary. The Hammary Furniture Company, a division of La-Z-Boy Furniture, believes home furnishings play a functional role in daily life, but a table is more than just a surface you place something on as you rush out the door or settle in for the night. It is part of your interior design and therefore should be stylish as well as practical.
Inspired by the repurpose movement, this Reclamation Place Shiplap End Table and Storage Cube are made from solid reclaimed natural woods, heavily distressed in a black olive finish, with horizontal and vertical planks laid in a shiplap pattern.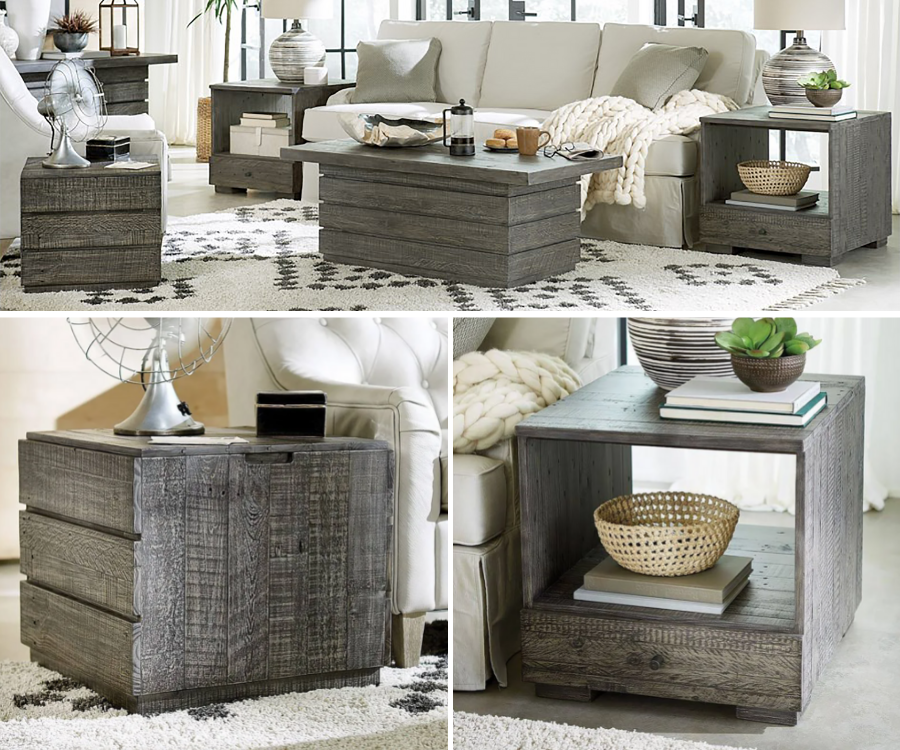 The single-drawer End Table has an open design with lots of room to display your décor items, as well as a bottom drawer for storage. Online furniture stores such as The Classy Home and Coleman Furniture are selling this table for $535.50 and $625, respectively, but because of our connections we can offer it for a mere $98. This is not a knock-off. It's the real deal. The exact same table they're selling for 82-84% more than ours.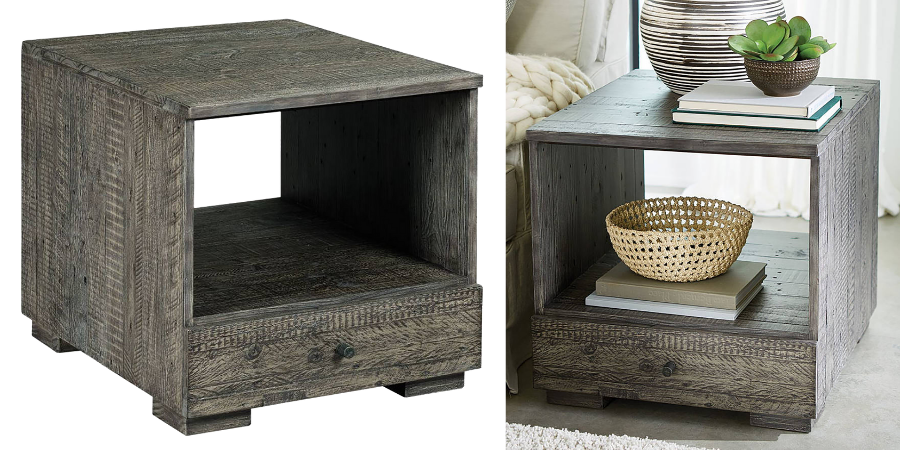 We also have the matching Storage Cube, complete with a removable top for storage and casters to make it easy to move, and we're selling it for only $88. At The Classy Home, this storage cube is selling for $359.10, and even though they claim they will price match, they also say there's no guarantee, but it's worth the try. Something tells us they won't match our price. Carol House Furniture says they'll BEAT any competitor price in the country, claiming you'll get a 20-30% better price from them, but their $397 price is almost 78% more than our $88 price. Doesn't exactly beat our price, does it?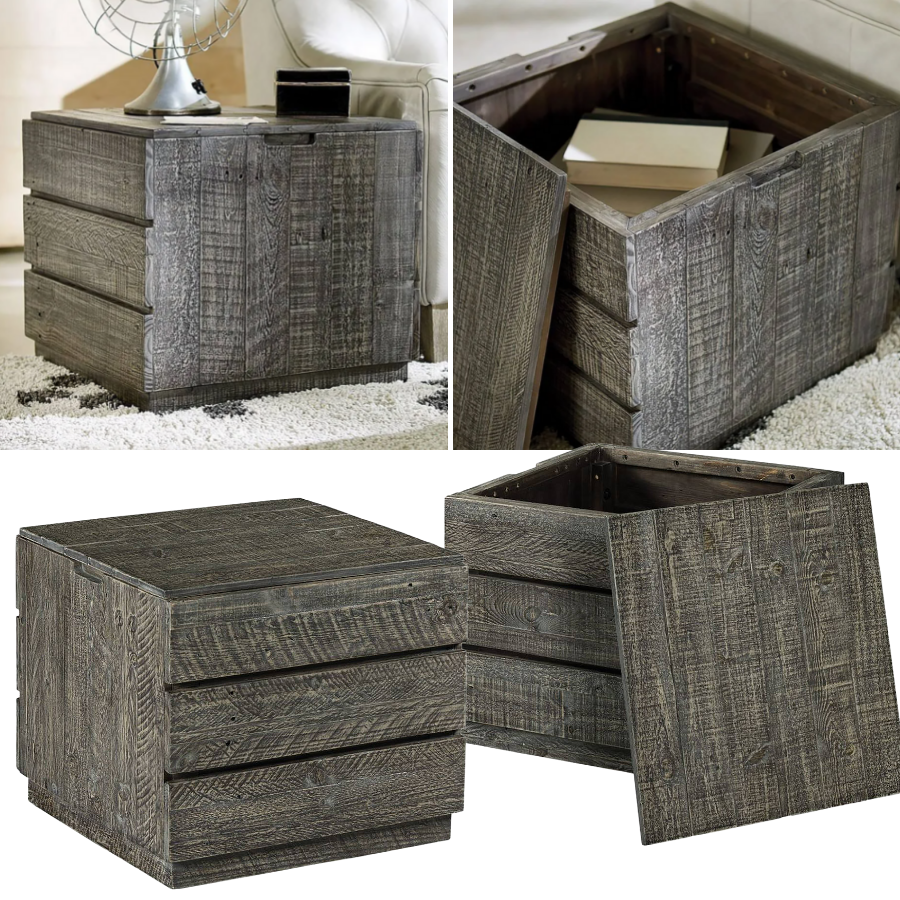 These tables add a strong and practical quality of design and will easily blend with the rest of your décor. How will you use yours? Show us on Instagram at @southeasternsalvage or on Twitter at @SESHomeEmporium
Click Here to see full ad.
---