Rachael Ray Dining Chairs
Classic Chairs Express a Life Well Lived
---
Interior design trends come and go. One year it might be classic country cozy, another year it might be slick industrial modern, or eclectic boho chic.

And there's always a new trendy color of the year. Everyone from HGTV to Better Homes & Gardens to Martha Stewart is predicting botanical hues as the go-to colors of 2022, including nature-inspired greens, steely blues, peaceful earth tones, and warm greys. Our Rachael Ray Dining Chairs fit right into this color palette.

Regardless of these ever changing trends, some furniture just never goes out of style…like these upholstered dining chairs by Legacy Classic, crafted from select hardwoods and linen-tone fabric. Legacy Classic is a brand known for tasteful, sophisticated style, carefully crafted with the utmost quality and attention to detail. That's why you'll find them sold in high-end stores like Macy's, LuxeDécor, and Coleman Furniture.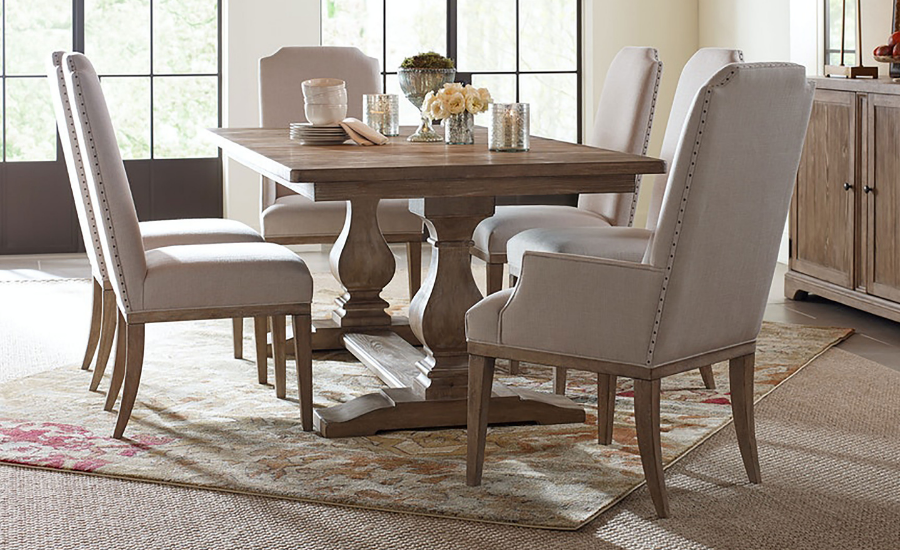 We jumped at the chance to purchase 2,200 side chairs and another 2,200 arm chairs from warehouses in North Carolina, the furniture capital of the world. And of course, we're putting the competition to shame with our prices. Our price of $125 for the side chair and $165 for the arm chair makes them affordable for almost any budget.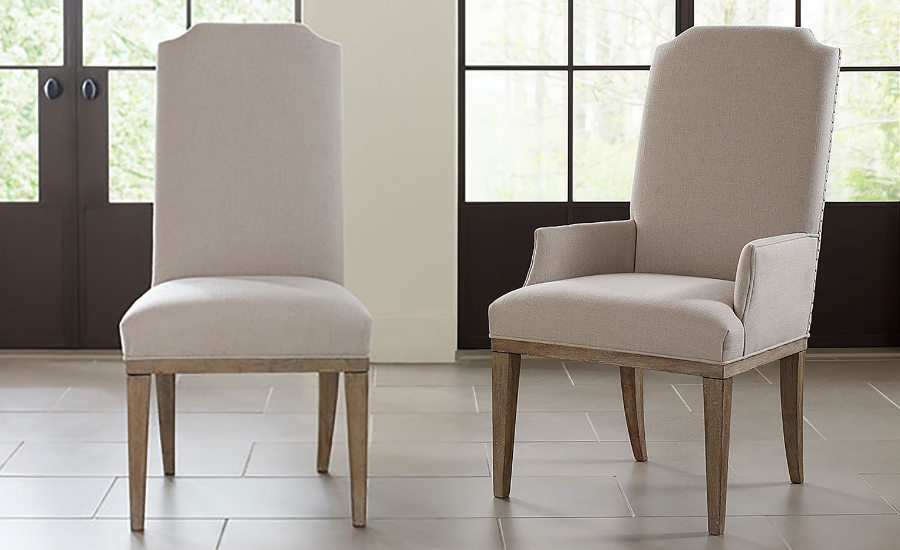 But who buys just one chair? If you buy 4 or more side chairs, we'll sell them at $115 each and if you buy 4 or more arm chairs, we'll mark them down to $145 each.
We dare you to compare our prices. In fact, we'll compare them for you…Macy's is selling the exact same Side Chair for $439 and the Arm Chair is $509; LuxeDécor: Side Chair $476, Arm Chair $524; and Coleman Furniture: Side Chair $554.50, Arm Chair $584.50.

These classic chairs are part of the Monteverdi Collection by celebrity cook Rachael Ray and are based on Rachael's love of and special connection to an area in Italy, known as Monteverdi. Monteverdi is the blend of Tuscany's past and modernity, immersed in the rich history and character of the rolling fields and vineyards, the art and architecture, the food and wine, it expresses a life well lived.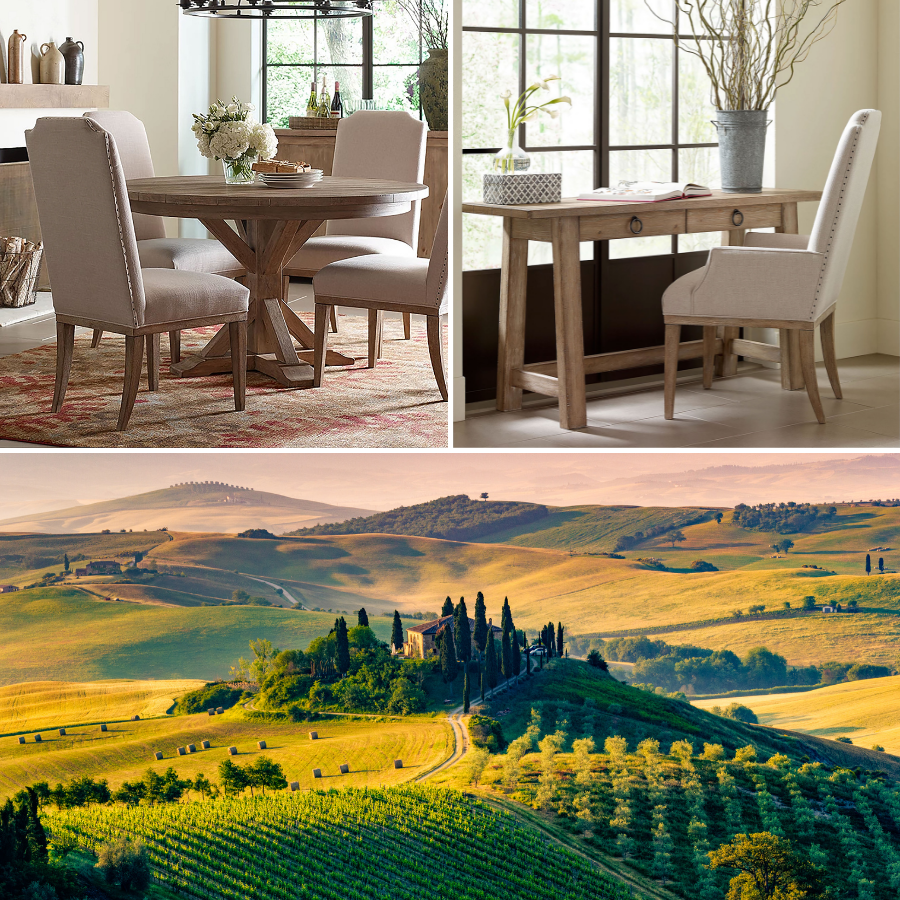 The sun-bleached cypress finish with distressing and wire brushing create the perfect rustic pieces to finish off any dining room. Fully finished on all sides, these chairs feature an upholstered seat and back with nail head accents. And although we didn't buy the Monteverdi table, we have plenty of dining tables to choose from.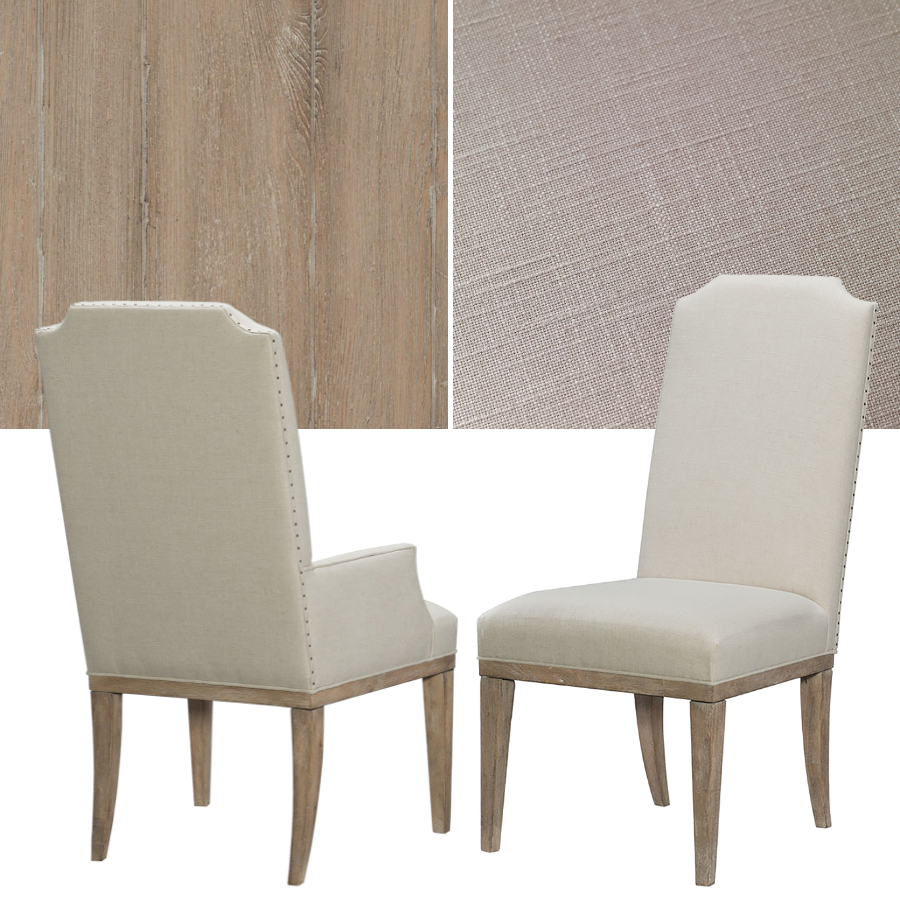 Good décor is timeless, able to fit into virtually any decade, and the quality of these chairs makes them a worthwhile investment that will last generations.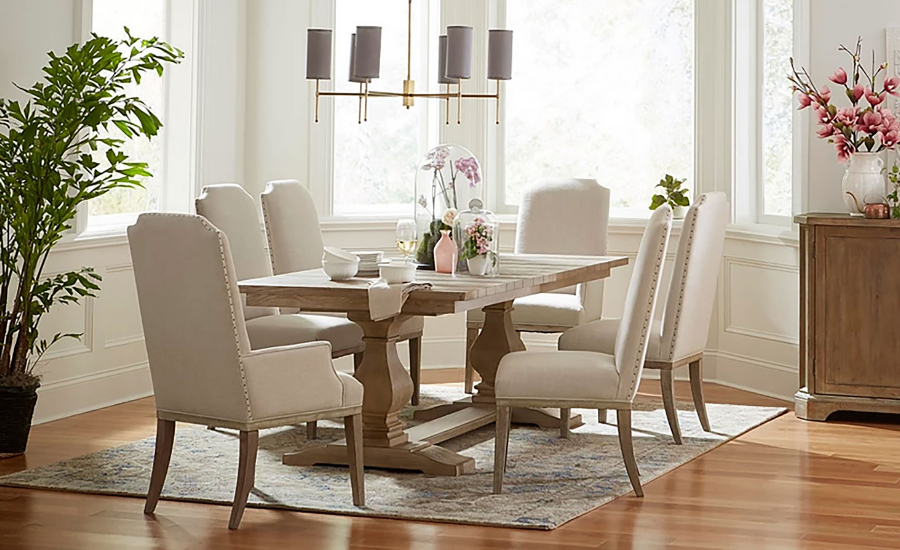 These dining chairs are versatile enough to use as extra seating in other living spaces as well, not just your dining room. Show us what you did with your chairs on Instagram at @southeasternsalvage or on Twitter at @SESHomeEmporium
Click Here to see full ad.
---