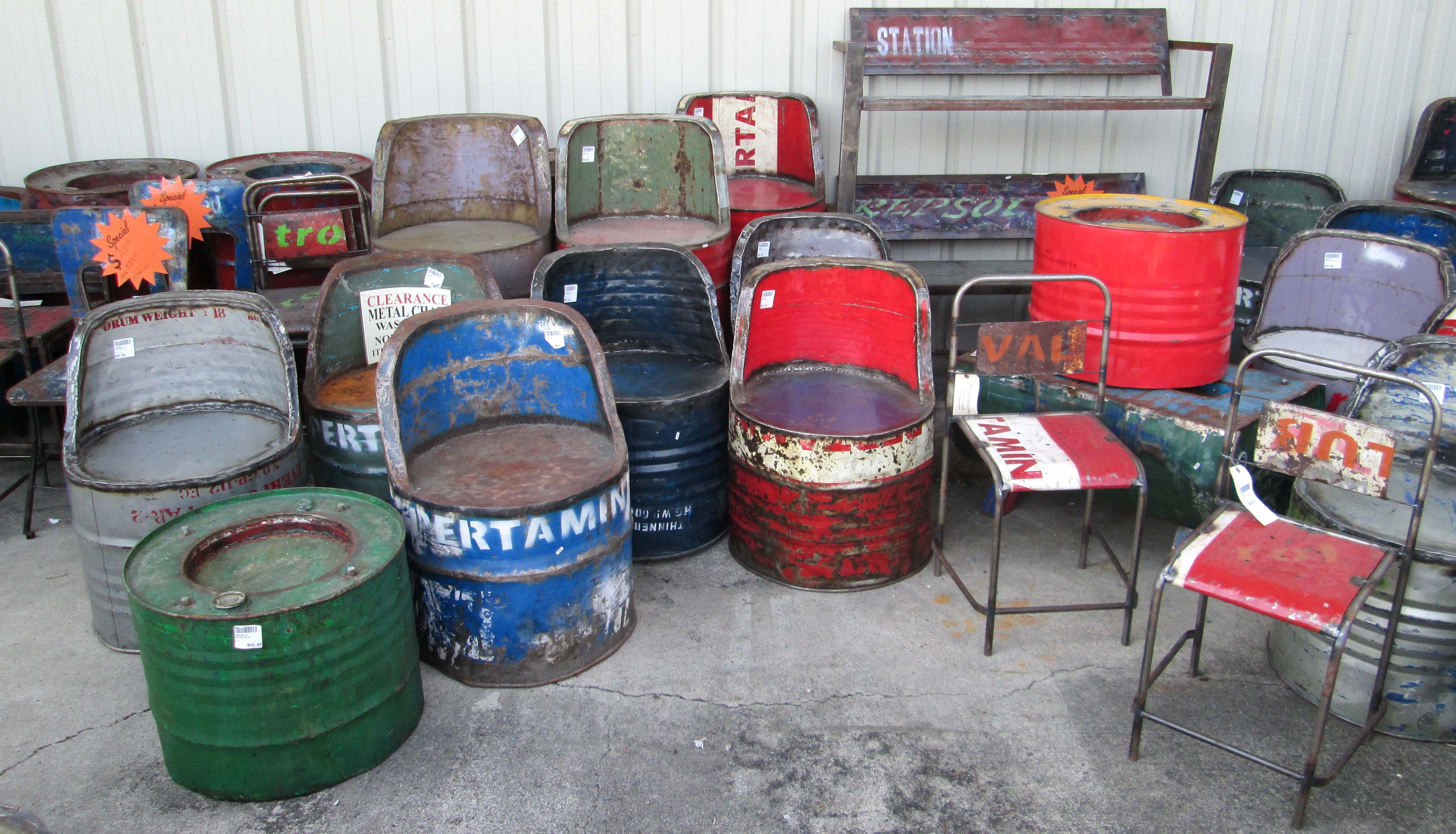 Yes, these are real recycled oil drums, with little dings and dents from years of industrial use. Craftsman and artisans in Bali have combined aesthetics and respect for the environment to repurpose and refashion used steel drums into eco-friendly, fully functional indoor/outdoor furniture. Rather than discarding these rusty containers, they have been upcycled into unique tables, interesting chairs, and cozy benches, then powder coated in vibrant and durable colors to resist rust, scratches, and chipping.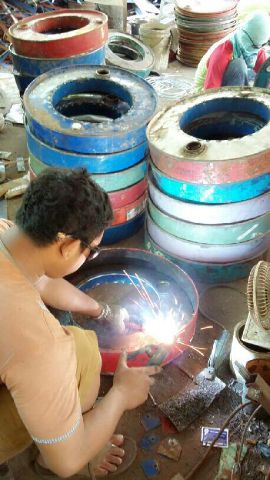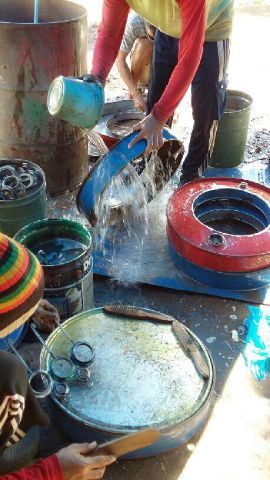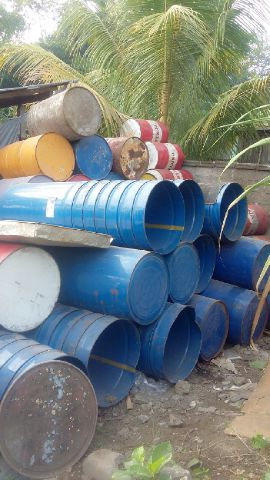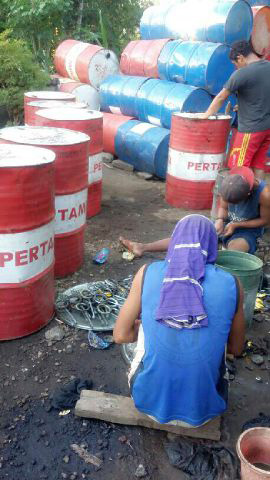 Our products showcase the repurposing movement as a whole and make great conversation starters for the environmentally conscious host or hostess. We've taken what industry has already produced and turned it into sturdy, useful, and decorative furnishings for your home or business. Rustic yet refined.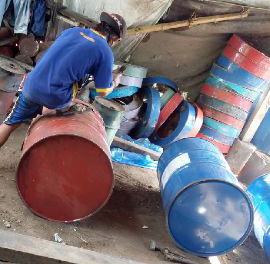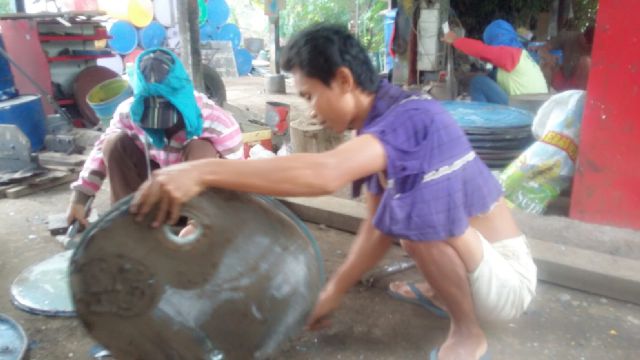 This website is designed to give customers a general idea of the type of products we sell.
Products, Styles, Colors, and Prices may vary by store.
If you are looking for something specific, please confirm availability and price with the store.