Kantha Tradition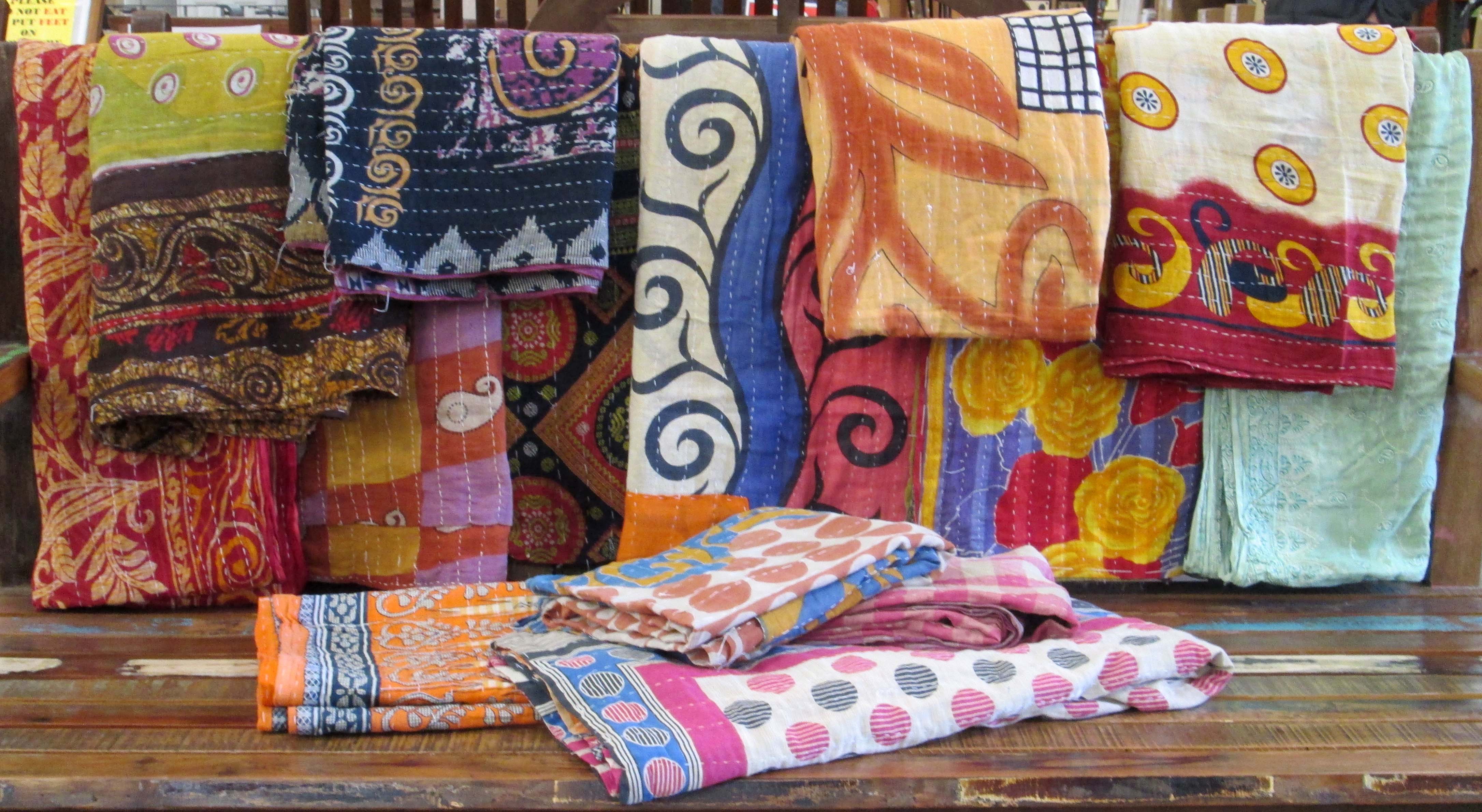 For centuries, village women in West Bengal, India have stitched together scraps of cloth and old saris to create stunning quilts for their families, to keep them warm. The tradition of kantha (meaning "old cloth") has been passed on for generations, from mothers to daughters. It is believed that old cloth keeps the user safe from harm, so each piece is an investment of time, skill, creativity, patience and love.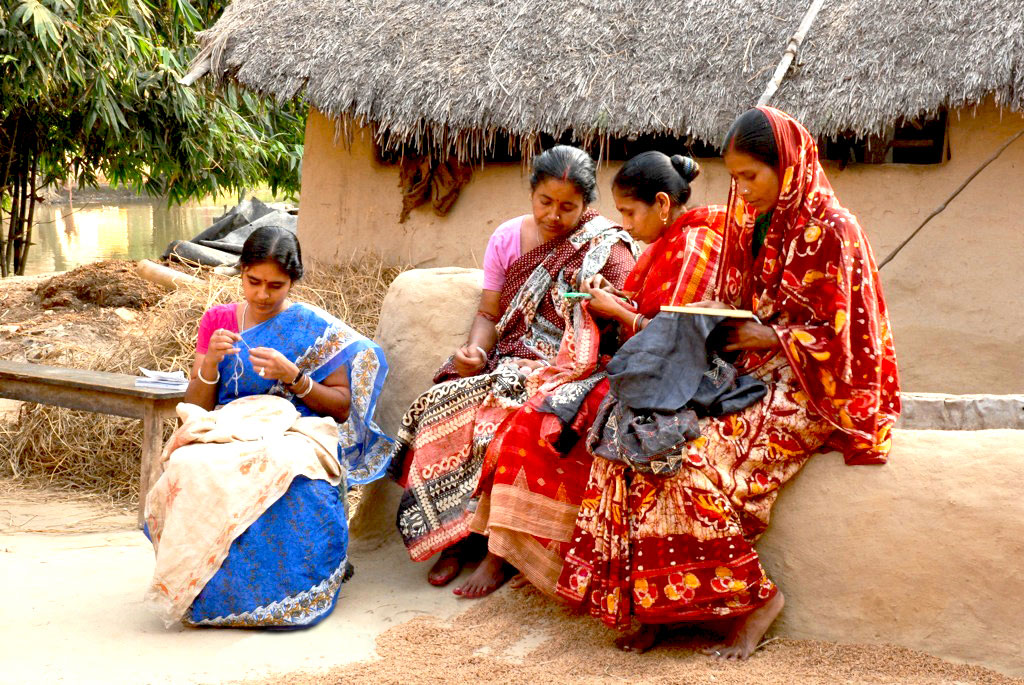 Reflecting the culture of the region, vintage recycled saris are layered and painstakingly hand-embroidered with thousands of small and delicate kantha stitches to create one-of-a-kind quilts. Each woman has her own personal style and stitch, making each piece entirely unique and truly a work of art.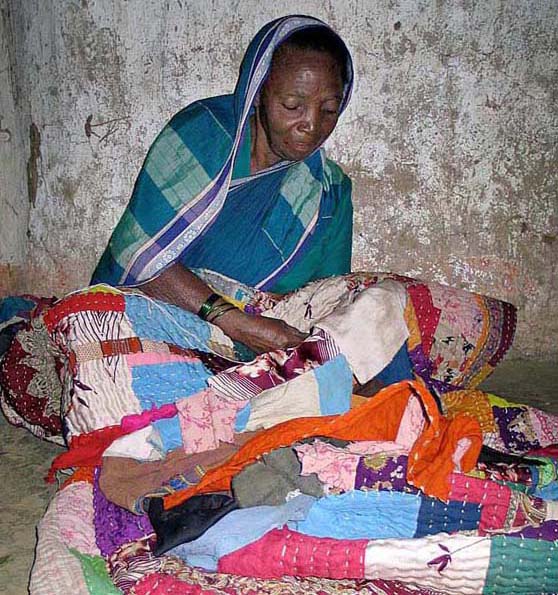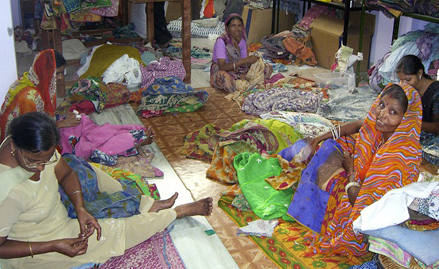 Bring these colorful throws, pillows, stools and chairs, with the warmth of tradition, into your home, knowing each one is made with pride by artisans who support their family and community through fair trade.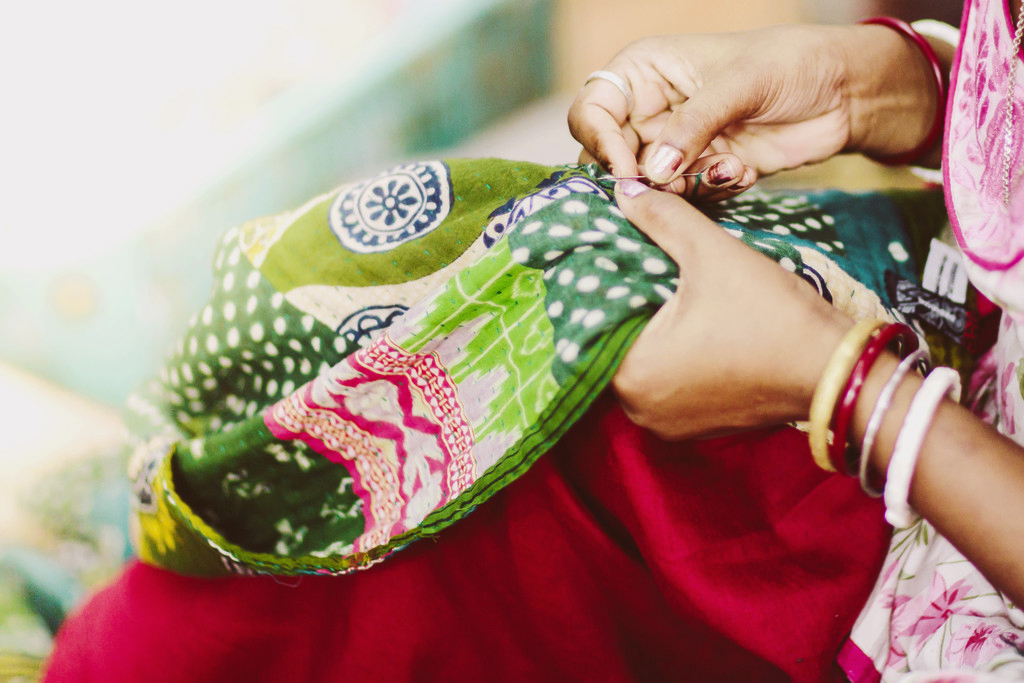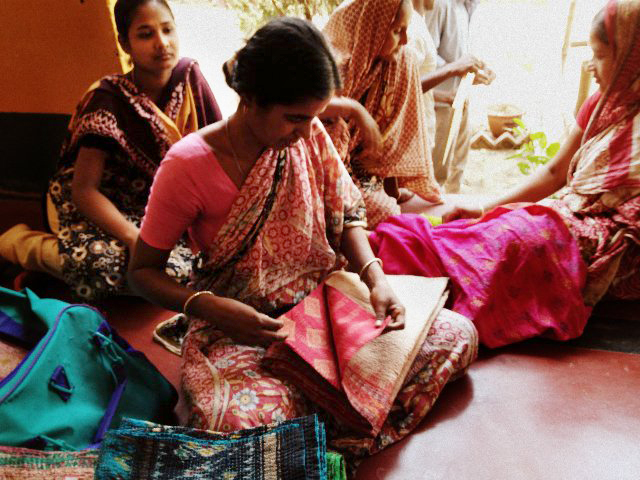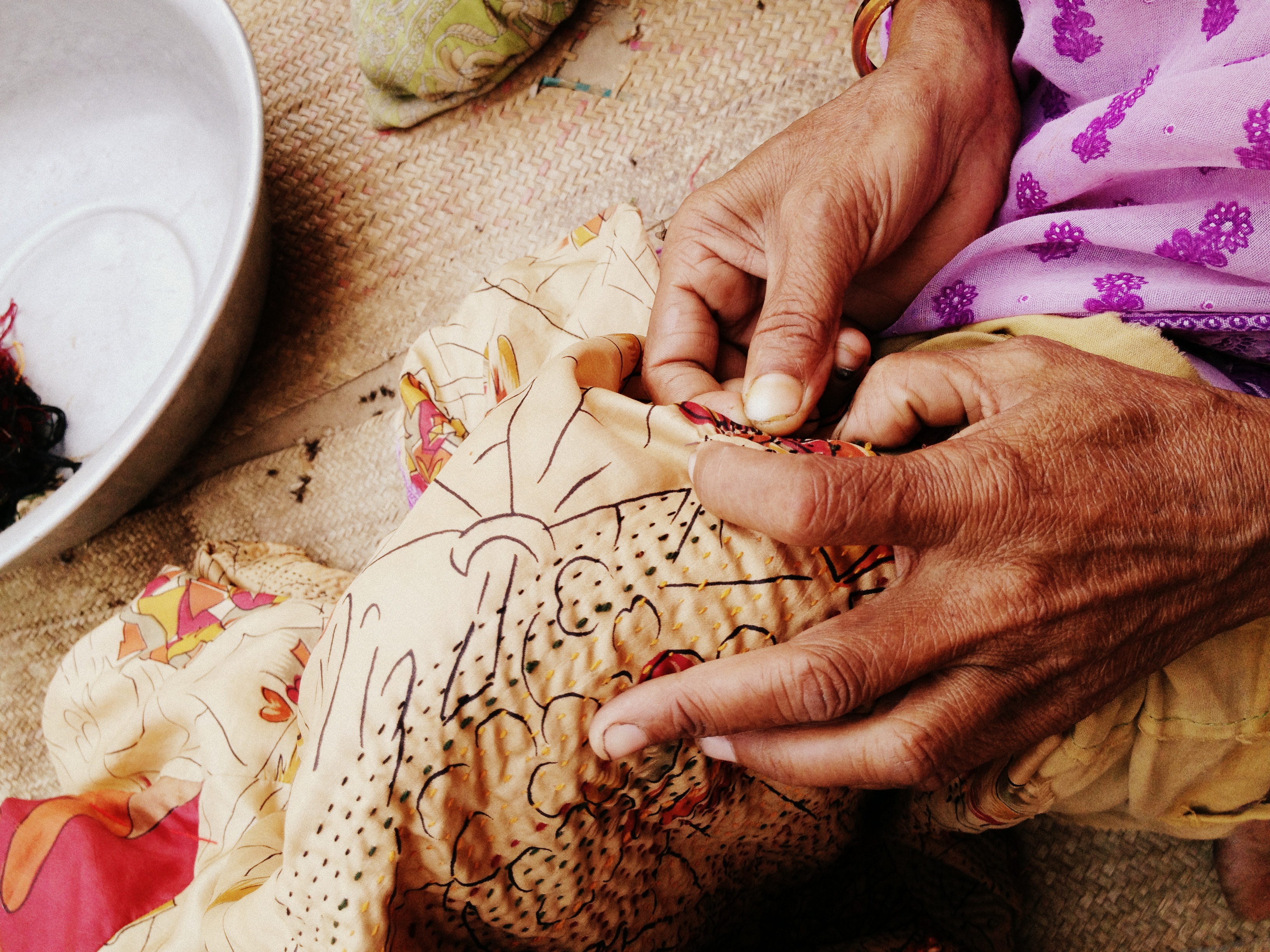 This website is designed to give customers a general idea of the type of products we sell.
Products, Styles, Colors, and Prices may vary by store. Prices subject to change without notice.
If you are looking for something specific, please confirm availability and price with the store.